Okay, I've just printed up all the bookmarks and am now in the process of judging the competition. I have to say that picking the winner was easy, but picking second and third is more difficult. Before I go on about that I have to say that just about every one of the entries is better than the bookmarks I produced!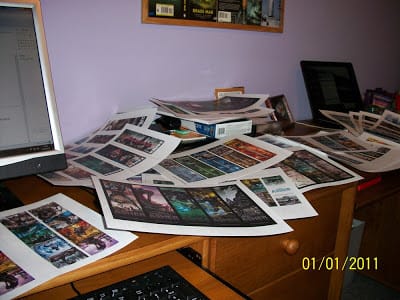 Though many of them are great visually, I've had to apply certain criteria. Obviously these bookmarks serve a purpose beyond marking the page in a book someone is reading. I wanted them to advertize me and this blog (and of course my books), so all of these needed to be clear. Quite a few fell down in that respect: small blog address, name unclear, either not showing up too well because of a busy background. So, right now I have the winner and some on the shortlist for second and third.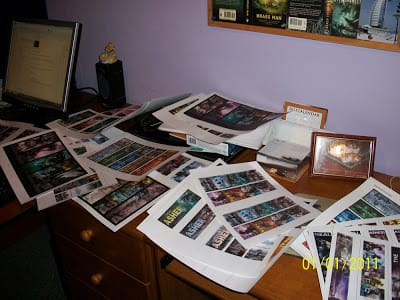 I'll be putting these up when I've finally made my choices. Thanks to everyone who put in an entry for this!