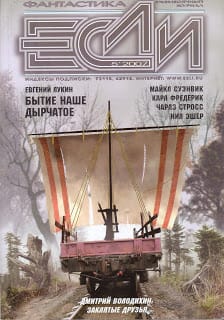 Here's the cover of the Russian magazine containing Softly Spoke the Gabbleduck. I can't remember the name of the mag. Anyone fancy leaping in with translation services again?
Ivan Yakubovich has stepped forwards (comments) to tell me the magazine is simply 'If' and is one of the country's better known and oldest periodicals. Of course I'd been told all this by the editors, but couldn't find the emails – I really must organize my mails better. Thanks Ivan!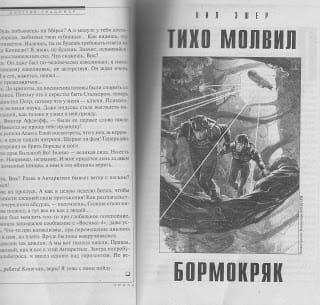 This picture is the one that goes with the story, and is pretty much right too.