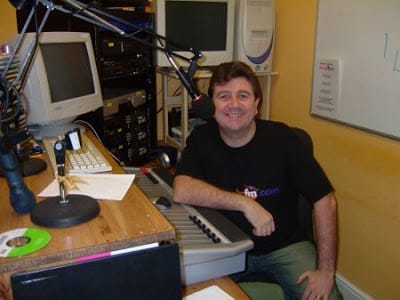 Okay, on the 18th August I'll be on the DaveO Prog Rock Show which runs from 10pm till midnight. Probably I'll be talking a lot of nonsense about my books, SF and life the universe and everything in general, and listening to the likes of Pink Floyd. Here's the blurb and links to the show: Welcome to the DaveO Prog Rock Show's world of progressive rock, broadcasting out from Phoenix 98FM!! If you like progressive rock, both new and old, then this show is for you. The website for Phoenix 98FM is: www.phoenixfm.com Want to listen to the show, but don't live near enough to pick it up on the radio? No problem, here's the URL:
http://dream.wavestreamer.com:2963/listen.pls
Copy and paste this into your favourite listening software. I use iTunes and it works without fault.
Why don't you visit my presenters page on the station's website? Each week I post a write up on the last show. The address is: http://www.phoenixfm.com/progshow.php.