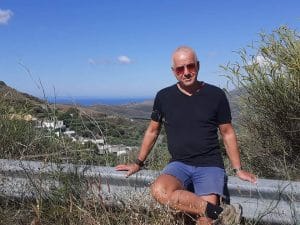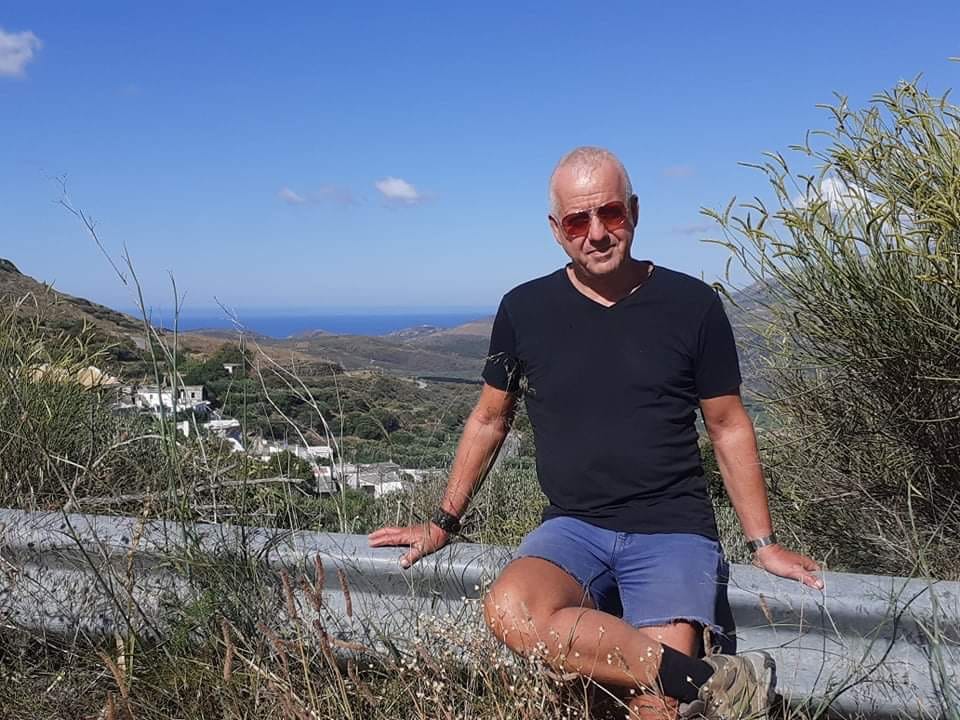 Not bothering with reposts or the relavent pictures here. This is just me storing a few of my old Facebook posts. If you want more detail, then go and find them there!
11th August
Oops, I didn't realise the time when I went out and swam round the little island. I think the returning pirate ship diverted to avoid me, whereupon a guy onboard whistled to get my attention and waved me towards the beach. I got out of the way sharpish and will pay more attention in future but, hell, would have looked good on the death certificate: run over by pirate ship.
17th August
Funny how people say you can be tracked by your phone. I got myself a new Samsung to take both my Greek and English sims. It frequently tells me I'm in Agios Stephanos – a village I haven't been to in years. Obviously Papagiannades is too difficult for the poor thing.
25th August
Well well. After having a few drinks at a wedding celebration (and I mean a few – not a few gallons) my count of days without alcohol ended at 71. I started at 1 the day after again but then yesterday I had one beer. Why? Was it because the momentum was gone? Was it because the alcohol was getting its claws back in? I felt great so it wasn't to make me feel better. Did I allow the push of others to affect me? In the end I think it was just one of those 'fuck it' moments.
Ignore and move on since I won't have negated the positive physical and mental stuff of those 71 days. But I note a couple of things: I didn't like the taste, asshole aspects of my character started to rise, physical control diminished, I had to push myself to get some things done afterwards, rather than simply enjoying them, and I started to feel down as the alcohol went away. Good reminder of why I stopped, and now the count begins again.
29th August
Y'know, I'll often get caught here behind 50-year-old trucks that are half the age of their drivers, and that's okay. The vehicle is probably at maximum velocity and, seriously, you wouldn't want most of them going any faster. But the ones that really boil my piss, here and in the UK, are the coffin-dodgers trundling along in state-of-the-art fat-tyred lumps of tech capable of 0 – 60 in less time than a quack-fart. Listen mate, I know you don't want to wear out your tyres, you want to keep fuel consumption in the green virtue zone and stay at a speed ready for that sharp turn into the cemetery, but some of us have stuff to do, so get the fuck out of my way!
My willpower waned and I bought a loaf of bread. A shitload of cheese-and-onion sandwiches ensued. I guess it's good that 'naughty' for me now is a lapse into carbs and not headfirst into a beer barrel, or inhaling half a bottle of bourbon.