Thursday, 29th January, 2015 18:00 – 19:00
NEAL ASHER will be signing DARK INTELLIGENCE at the Forbidden Planet London Megastore on Thursday 29th January from 6 – 7pm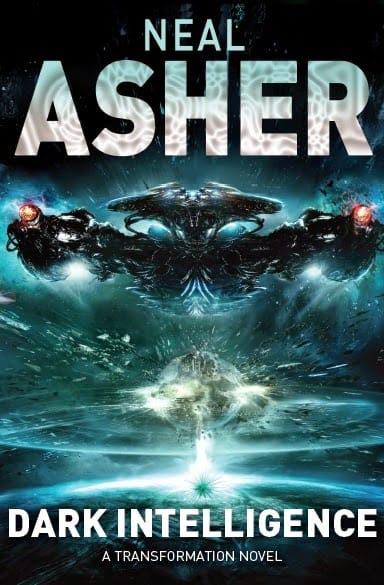 One man will transcend death to seek vengeance. One woman will transform herself to gain power. And no one will emerge unscathed…
Thorvald Spear wakes in hospital, where he finds he's been brought back from the dead. What's more, he died in a human vs. alien war that ended a whole century ago. But when he relives his traumatic final moments, he finds the spark to keep on living. That spark is vengeance.
Isobel Satomi ran a successful crime syndicate. But after competitors attacked, she needed more power. Yet she got more than she bargained for when she negotiated with Penny Royal. She paid it to turn her part-AI herself, but the upgrades hid a horrifying secret. The Dark AI had triggered a transformation in Isobel that would turn her into a monster, rapidly evolving into something far from human.

This is the first volume in a no-holds-barred adventure set in Asher's popular Polity universe.
Neal was born in Billericay and started writing SF and Fantasy at 16. After a range of jobs that landed him in the machine industry, he began the Hadrim trilogy, and wrote his first version of Fool's Mate. Neal has had great acclaim and success for his books; Gridlinked, The Skinner, The Line of Polity, Cowl, Brass Man, The Voyage Of The Sable Keech and Hilldiggers.