Some have told me that they wish I would post more here than on Facebook. Apparently some people don't like Facebook, who would have thought it? So I thought I'd post a selection of stuff here.
May 1st
Here are some photos from the signing I did in Forbidden Planet. I'm pretty sure there are others but right now I can't find them: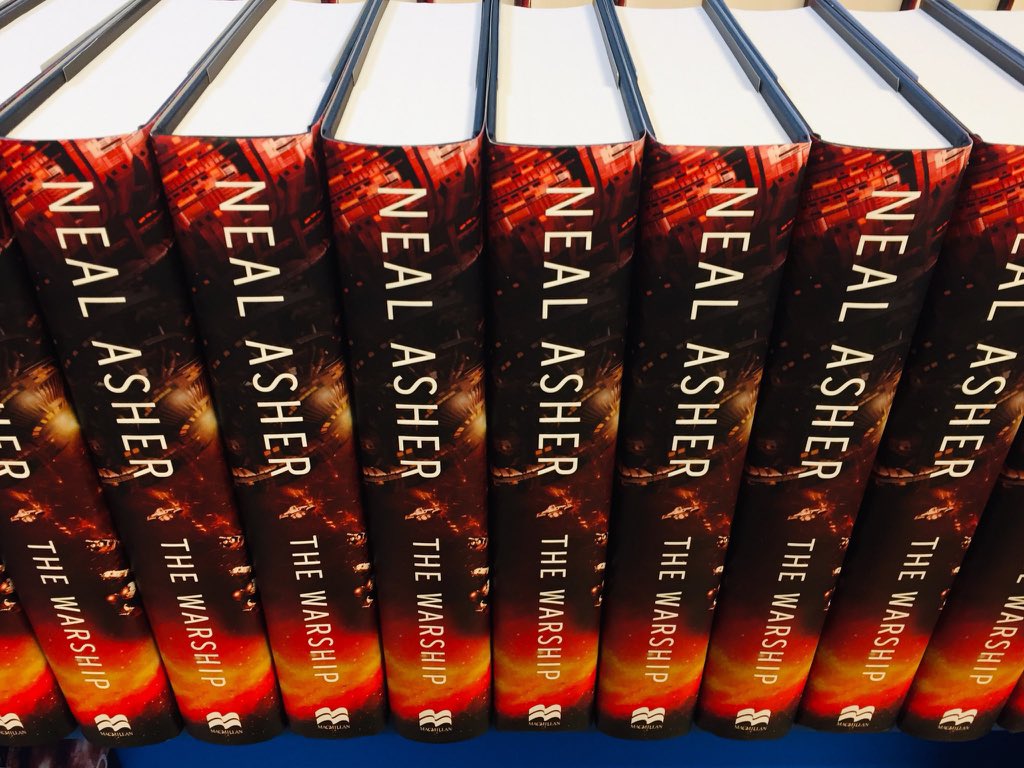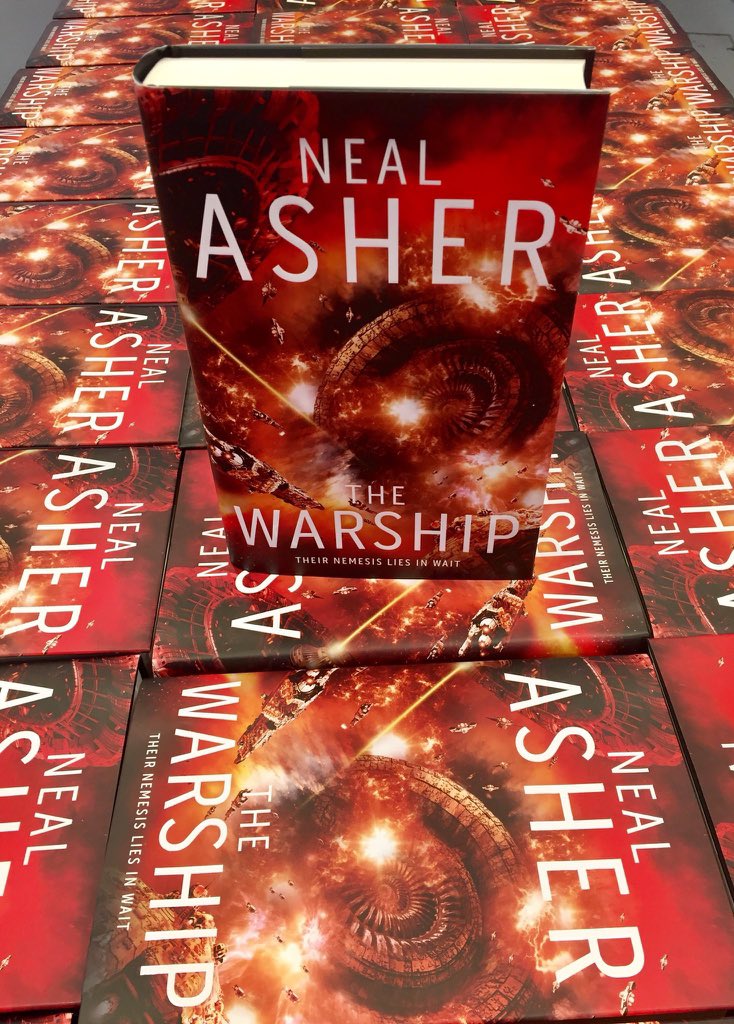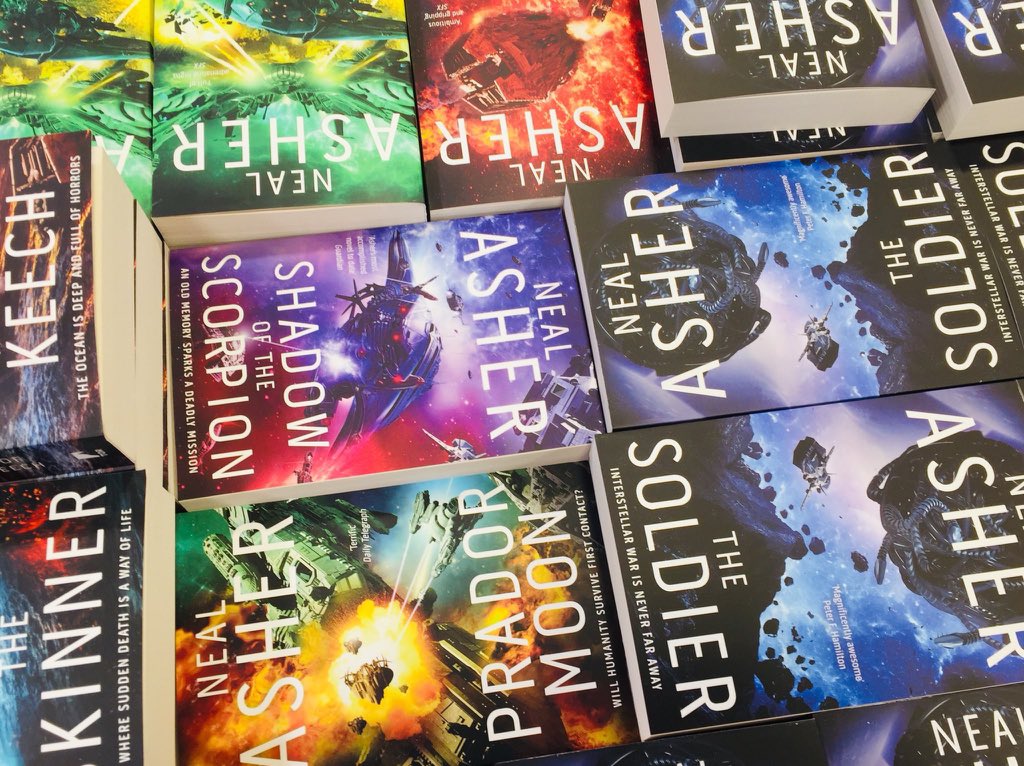 May 3rd
Not much achieved today. Work transferred to a laptop while I'm in a suitcase-half-packed hiatus. Even when I decided to go for a walk the skies opened.
May 4th
The sunny morning led me into a false sense of security. That wind out there is the breath of the Night King.
Damn, at 3AM I go to the airport, so why no need to snooze today as on others? Sitting here with suitcase packed, twiddling my thumbs.
May 5th
Early hours of the morning and another hour to go before my brother takes me to the airport. At least I achieved an evening snooze so don't feel too crappy.
That's enough spamming tonight. I wanted these at the top of my posts because I might not be back on here for a while.
May 7th
Considering the disaster stories I've heard the house itself wasn't bad. However, everything needed to be cleaned because of mould and because a family of rats moved in via the drain in the shower room.
Here's the front garden – in need of work.
So, house and garden on Crete. I knew I had some work to do since it has been two years and nine months since I was here. This is a picture of my front gate – the black fig took over.
Well, the Gabbiano is buzzing tonight. Pretty good for early May.
May 8th
In the Gabbiano again. I really need to do some food shopping. Today's lunch was a packet of 3 years' old Cheetohs.
May 10th
Warding off the May chill in the mountains or, rather, burning up garden rubbish inside since you cannot light fires outside now.
All clean inside now, though a bit chaotic still. Water came through the bedroom wall and stained it with mud, but just some repainting required there.
May 18th
Damn. I came down to Revans in the hope of using the kayak today, but Yorgos has it stored in Irepetra. Next week then. I just tested the sea for swimming and demurred. Bugger.
Been doing plenty of work on the house. The skolichi have been at work (woodworm) so I've had to replace beams above two windows and let in a piece of wood at the bottom of one leg of the pergola. The garden is also now clear and I've started planting. Also an interesting if grotesque find in the garden…
Seems The warship has hit number 9 on the Bookseller's ebook rankings in its first week. This is for ALL fiction books. Nice.
May 21st
And so it begins. . .
May 22nd
Interesting development. No internet in the house here on Crete has given me my reading mojo back. Gladiator by Simon Scarrow, and Nexus by Ramez Naam. I'm now starting on some huge brick called Crusade. All books that have been sitting unread in the house for 5 to 6 years.
May 23rd
Over two days about 10k in the kayak each day – 2.5 to 3 hours out on the sea. Felt like I 'd been run over by a herd of buffalo.
May 25th
Early in the year so not busy at all, but Revans is looking very nice. Also, meet Yorgos and Kostis.
Sipping a drink to the sound of the waves in 
Revans Bar
.
May 28th
Annoyance with the fat around my waist has led to an upscaling in exercise. 12k mountain walking followed by 10k out on the kayak every day. I may add some swimming later too.
May 29th
Today thus far: 12k mountain walking, 10k kayaking, while my calorific intake has been two frappes, a beer and a bowl of nuts. I guess it's not an exercise and diet plan you'll find in a magazine.
I'm perpetually gobsmacked about those here on Crete who firmly believe ecigs are worse than smoking. Congratulations anti-ecig brigade – you are actually killing people.
May 31st
Yes, good day for a kayak. The sea is warm too. Very few people on the beach here, however – result of transfer times.
And it's early in the season.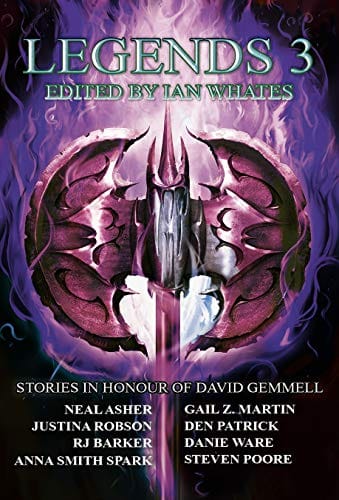 Very hot today. A brief shopping trip to Sitia, some gardening and now I'll go out and get boiled on the kayak. Work later: some alterations to some stories then moving on to writing the synopsis of The Human.