So, the BBC is starting a major new drama series.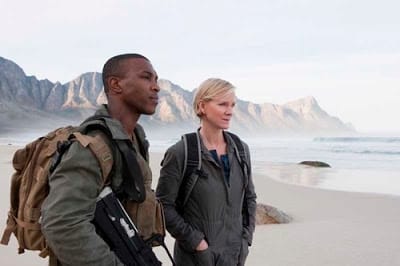 Set in space with the future of earth looking increasingly precarious, the race is on in Outcasts to find an alternative home in the universe.
Apparently, to get to this alternative home the outcasts travel through some kind of tranporter, but,
Outcasts is a tense and fast-paced series about co-operation and conflict, idealism and power, sexual competition and love. Most of all it is about our life's big imperatives – cheating death, seeking suitable mates and surviving as a species.
And it is definitely not science fiction. According to the designer, James North, who previously spent 5 years designing sets for Dr Who, '…the BBC doesn't want to give the impression it's putting out a sci-fi show on prime-time BBC1. This is a futuristic drama with the focus on pioneering humans who, out of necessity, just happen to be living on a planet that is not Earth.'
Let me give my deeply considered opinion on the above statement: what a wanker.