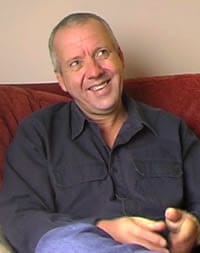 Well, there's a video interview with me up on the Sci-Fi-London site now, which will later be added to the list of interview on their .tv site. I haven't yet watched it myself but Caroline tells me it's OK – not too many ums and ers.
SCI-FI-LONDON was lucky enough to meet Neal Asher at his Essex home to talk about his latest book, The Gabble & Other Stories, about writing and about 15 years of the Polity universe, David Fincher, Heavy Metal and the internet as a distraction from real work.
Now, I really really must get out of Christmas mode and do some of that real work.