Penny Royal III is now past 60,000 words and progressing nicely. I've felt the need to do a Chandler-esque 'walking in a man with a gun' … well, sort of. I also decided to ramp up the weirdness and bring in some out-field elements. The man with the gun was the Brockle from my short story The Rhine's World Incident and those other elements are a colony of piratical extremadapts and an Atheter starship. Not quite sure what I'm going to do with that starship, but I'll think of something. I'm having fun here but perpetually having to go back and alter things. I guess a decent analogy of how things are running is the whole trilogy as a rope and I'm busily trying to weave together the frayed end.
Meanwhile I'm happy to see that my story
The Other Gun
is the
cover story for Asimov's
April/May issue. I guess this means a cover picture for the story and it'll be the second time that's happened. Here's was the first for
Alien Archaeology
in which Penny Royal and the Atheter mechanism first put in an appearance: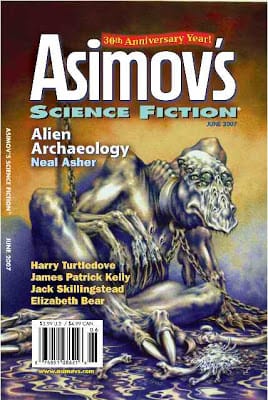 Today I also received a package from one Blaise Gauba who is a model maker. Here's his website for those of you who might be interested.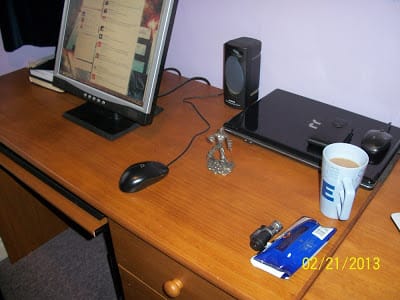 This sculpture is cast in solid white bronze and the original wax sculpture he made (obviously to make the mould around) took him a year an a half to make in his spare time.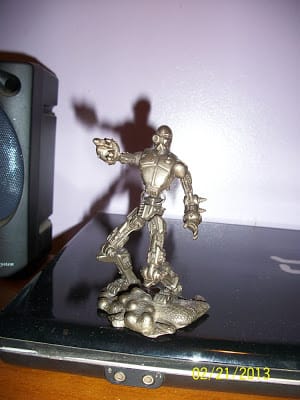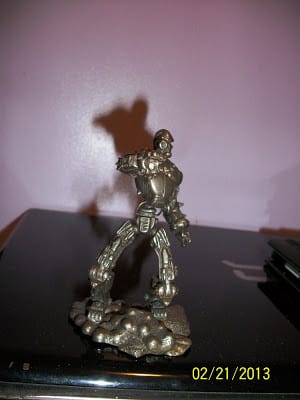 This is the kind of thing you get for being someone's favourite writer. Mr Crane? Well, not quite. This looks like a steam punk version of the Borg.