Okay,
Night Shade Books
has made an offer for the US rights for all three titles in the Owner trilogy:
The Departure
, Zero Point and Jupiter War. The rights are for a trade hardback, trade paperback, mass-market paperback and e-book. They would like to publish the first book in February 2013, following that up with Zero Point in May or June 2013, with the third one coming out simultaneously with the Macmillan edition. They'll also be taking on the Jon Sullivan covers in some form.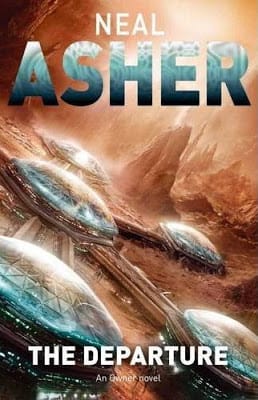 Night Shade Books, incidentally, previously published
Prador Moon
and
Shadow of the Scorpion
in America. When I first sent in Prador Moon to them they were a small press publisher (basically just Jason Williams and Jeremy Lassen) but now, after a number of hiccups (due to that being 'victims of their own success'), they've grown substantially. Let's hope they do a good job of this!