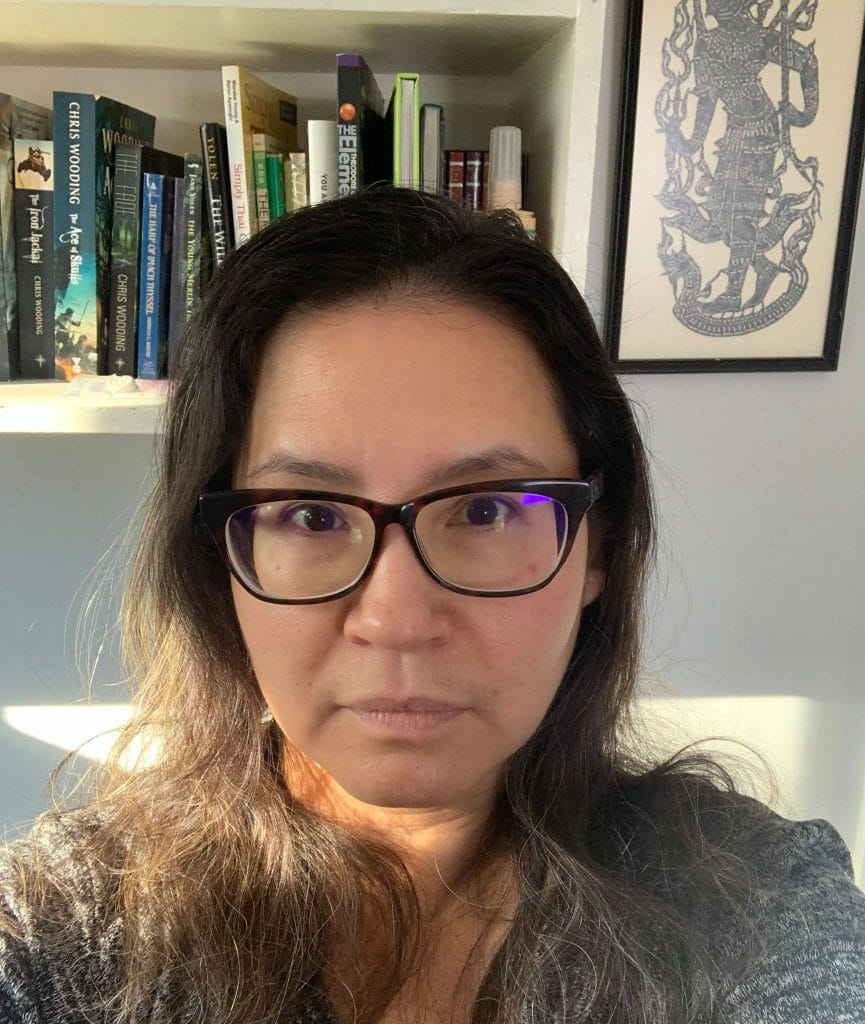 Surprise, I'm not a beardy middle-aged pale dude! (To be fair, I did marry one.) I am, however, a big ole nerd from childhood. My interest in science fiction and fantasy probably started around age 6 when I saw my mum reading The Lord of the Rings books and wanted to know who those little guys on the cover were. She handed me a copy of The Hobbit and off I went. My dad was not much of a fiction reader, but he did love futurism and had a subscription to Omni magazine. Whenever it arrived in the mail I would immediately snatch it up and read it cover-to-cover, and of course my favourite parts were the short stories. There, I was introduced to most of the SF greats from Asimov to Zelazny, as well as some others that I came to love such as Spider Robinson and Richard Kadrey. My nerdiness extends to RPGs, comics, board games, video games, non-vascular plants, invertebrates and rocks. I have a favourite lichen (that fact says everything about me, really). Going for walks with me is apparently annoying because I'll stop to look at all the little plants and creepy crawlies.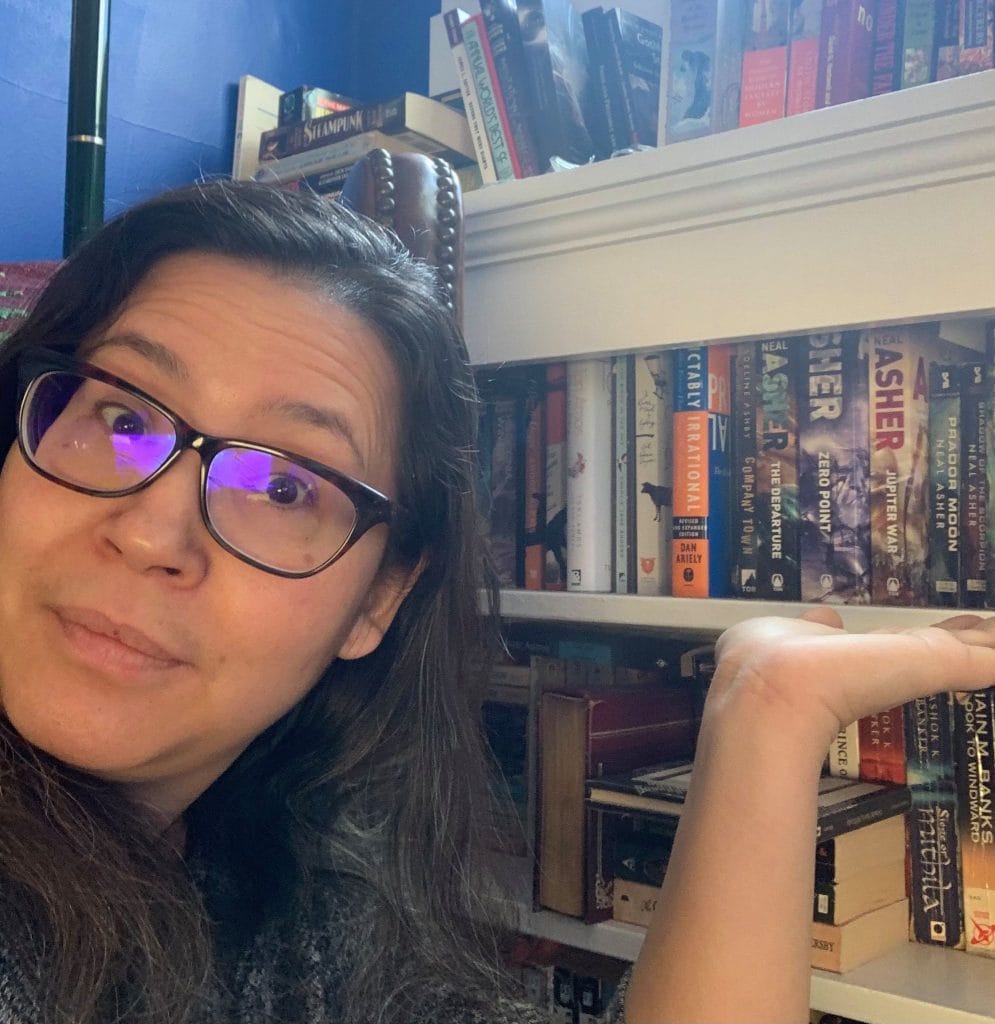 I got into Neal Asher's books by picking up a copy of The Skinner sometime around 2007. I immediately fell in love with Spatterjay's ecosystem and the Polity AIs. I'm now known for pushing this book on anyone who asks for a book recommendation, and have managed to get several friends hooked. I've got 20 of your books at this point, still gotta catch 'em all.
What does a gal do when she's not reading Neal's books? Since I've had a lot of time at home over the last little while due to waves at the fuckery I decided to organize my book collection. I purged about 10 boxes of dross and am now left with about 1400 books currently shelved in actual alphabetic order and catalogued using LibraryThing.
Don't worry Neal, you were safe from the purge!
What else do I do? I've been a geologist exploring for gold in the Arctic and oil in northern Alberta, an environmental technician, a residential geothermal designer, a delivery driver and a parent of weirdly tall children (seriously, paint 'em blue, they'd look like something from that Avatar movie). I am on the lookout for my next career–since I'm learning geographic information systems (GIS), hopefully something in that? I currently live in Edmonton, Alberta, though I spent my childhood throughout the wilds of northern Canada living in places you had to fly to get to.