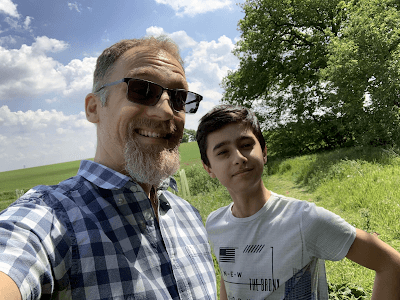 Hi Neal! I don't know if you've got enough 'Who Reads My Books' fodder, but I thought I might add my humble blurb to the pile. I won't be offended if I don't 'make the cut' – I mostly just wanted to say thanks for all the books!
Apologies for the grammar…
My name is Dean Edis (43) and I come from Cambridge in the UK, living with my wife, two kids, and two cats. My 'Asher' journey started an eternity ago with 'Gridlinked' and I _think_ I've read every book he's published since then. To avoid sounding too stalker-y I should point out I also enjoy reading Richard Morgan, Ian M Banks, and most recently R. R. Haywood.
I'm currently re-re-reading The Owner series – An awesome trilogy and worth looking at if you haven't already!
My day job is a software developer (mostly C#/C++), so the COVID lockdown thankfully hasn't affected me too much. As such I've had years of training to enjoy my own company and being a bit socially awkward. Still, after nearly a year it is getting a bit tiresome…
In my spare time I alternate between rebuilding an old Sinclair C5, making a near full-size Arduino-powered BB8 robot, and writing GPU-powered 'shaders'. These 'shaders' are written in entirely in computer code from the ground-up, not requiring any 3D models or art packages, and with a clever application of vector math and algebra you can make some pretty cool scenes which run in 'real time' on even a modest PC.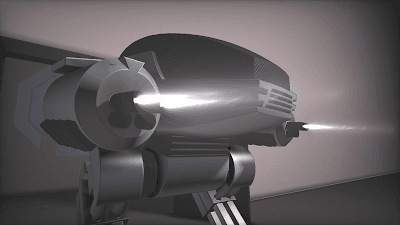 If anyone is interested I usually put my efforts on YouTube and Twitter.
Right – I'm going back to ready a bit more 'Zero Point' now. I'm juuust getting to the finale…
Thanks for reading!