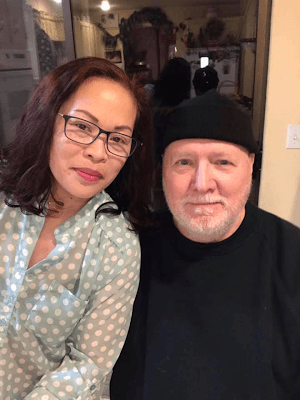 Hi Neal,
I hope this doesn't end up being too boring. I am 71, been reading since I can remember. I bought my first book, Gunner Cade, in the late 1950's with money I earned berry picking. And I've never looked back. I think I own somewhere in the neighborhood of 30,000 hardback books. Most would be split between Science Fiction/Fantasy and History, mostly military. But, I do read religion, philosophy, detective stories, and just about anything else.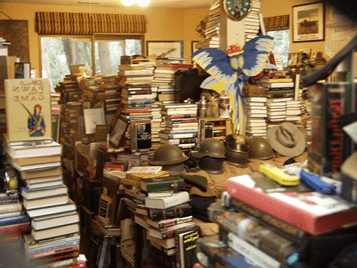 I started out working construction, then put myself through college, although I admit that my degree didn't fit me for any real work (Political Science), but I thoroughly enjoyed my years of college, 1967-1971. I have worked as a greenskeeper, a logger, a laborer on construction sites, a medical records manager and finally as a Data Base Administrator for 35 years. I know being a DBA sounds exciting and adventurous, but mostly it wasn't except when something went really wrong, which was more sphincter tightening than exciting, although it usually involved copious amounts of yelling, panicking, hand wringing and finger pointing by management.
I have been retired for the last 4 years, doing my hobbies of reading, shooting and being outdoors whenever possible.
I have been married for 23 years and we have 1 daughter who is smarter and better looking than either one of us.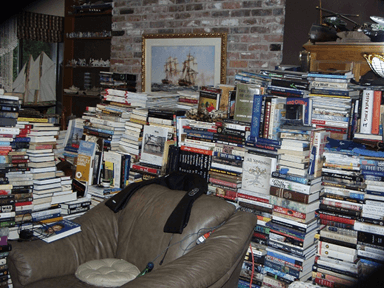 My first book of yours was GRIDLINKED. I was hooked. One thing I would live to see some more of, is the hornet hive minds. What a great concept. The whole Polity universe is so complex and dense, it seems real, like it exists just out of reach, and I love that the books deal with big ideas, and are so well written that 100 pages can go by before I notice I have been reading for awhile. And, your names and slang are absolutely spot on, they seem natural and authentic. And, NO ONE, can write a combat scenario that is breathtaking, vivid and page turning as you. To me, you rank with the masters, Heinlein, Asimov, Clark, Van Vogt and others from the Golden Age of Sci-Fi.
And, just as an aside, I really like being able to vicariously enjoy your adventures both in Essex and Crete.
Thanks,
Doug Whipple
Take care Neal, you have brought a lot of joy and thought to my life.