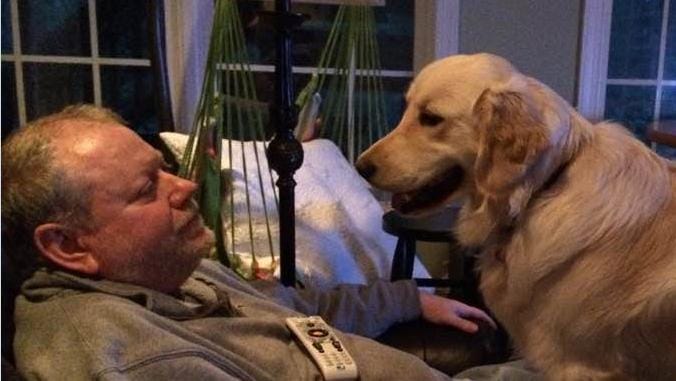 Trying to watch the KC Chiefs play.
I'm one of those Liberals that live in the failed democracy of North Carolina. I'm not terribly outspoken about it, but I do vote in every election. I love American football. My dog doesn't. She thinks (rightfully so) that she should be the center of attention. I work in marketing for SAS Institute, one of the largest privately own software companies, and have been there for 28 years. Not bad for an English major from a small college. So, all-in-all, I'm a stereotypical suburbanite with somewhat normal vices all practiced simultaneously: Reading while smoking a cigar, drinking whisky and listening to progressive rock or jazz on my overstuffed 160 GB iPod. Yes, I also own (working) Zunes. I am furious that both Apple and Microsoft killed off their mp3 player lines.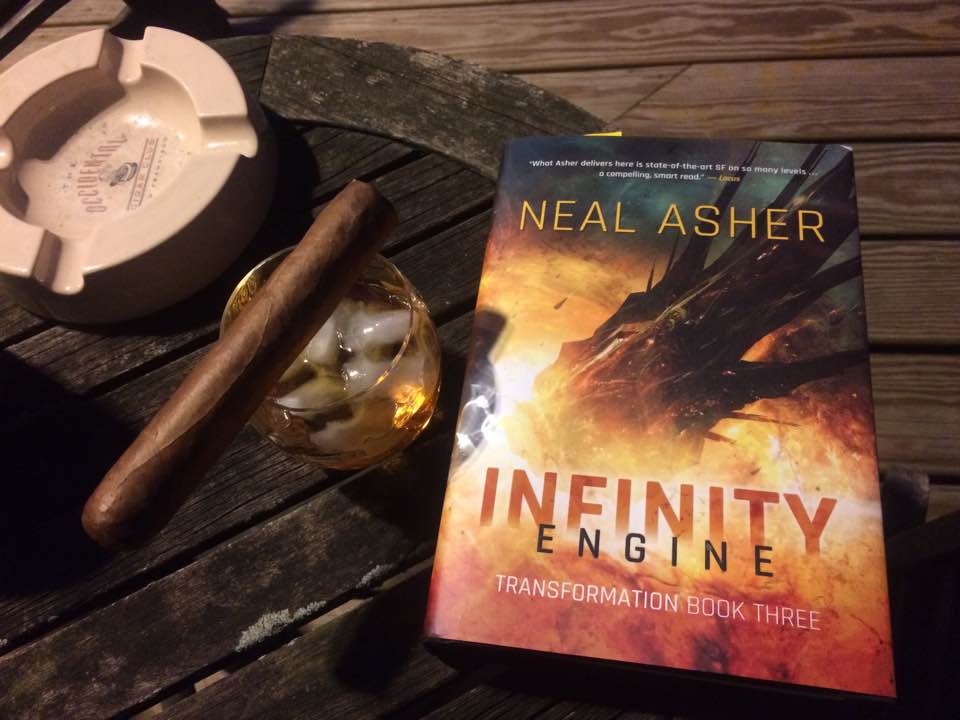 Life is particularly good when a new Neal Asher book arrives
Reading books is what keeps me sane. I will read anything from SFF to history or even Victorian literature, but SFF is my favorite. I will typically polish off more than 120 books a year. My daughter and son are convinced the first "real" book I read to them was The Once and Future King by T.H. White. Now they're studying for advanced degrees in Medieval Literature and Medieval History. My wife rightfully blames me. While my daughter tends more towards Octavia Butler when she's not reading Medieval romance, I have successfully indoctrinated my son to be a fan of Neal Asher, Ian Banks, and Steven Erikson and Ian Cameron Esslemont, the chaps behind the Malazan Book of the Fallen series. He likes "Grimdark" Fantasy a lot.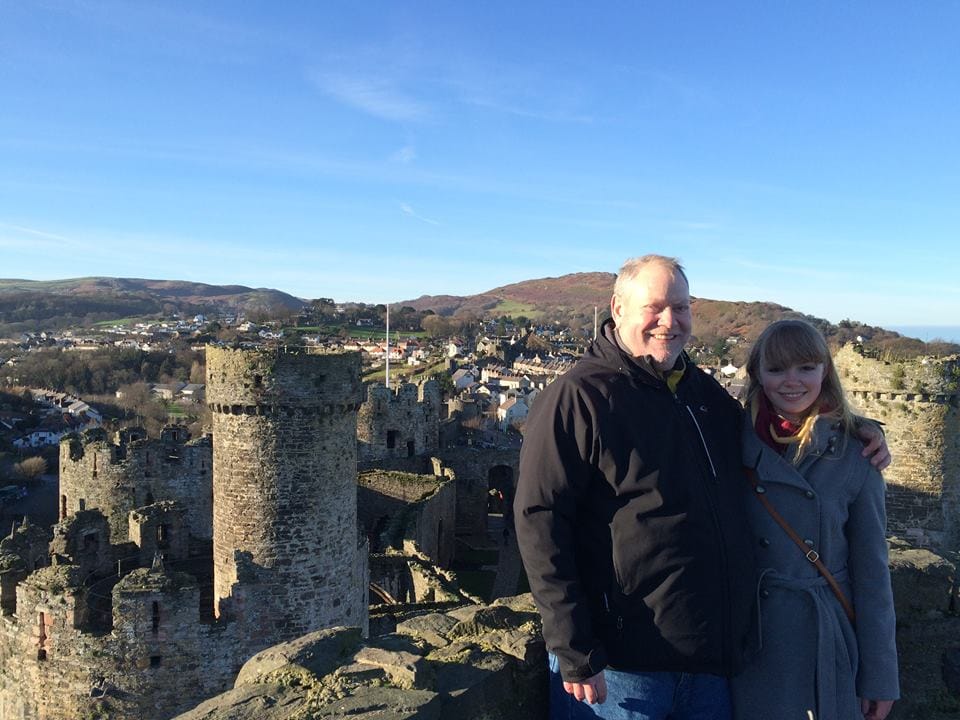 Atop Conwy Castle in North Wales
I first stumbled across Neal Asher's Polity somewhat mid-series several years ago. We didn't have much of a selection in bookstores here so it may have even been a used copy of Brass Man that introduced me to his work. I was so enthralled that I subsequently buy everything he's published, though often am forced to resort to Amazon since they've killed off virtually all the bookstores in suburbia. Brass Man is still my favorite, but I truly love the Spatterjay books as well. I'm currently on a Space Opera kick, so recommendations are welcome.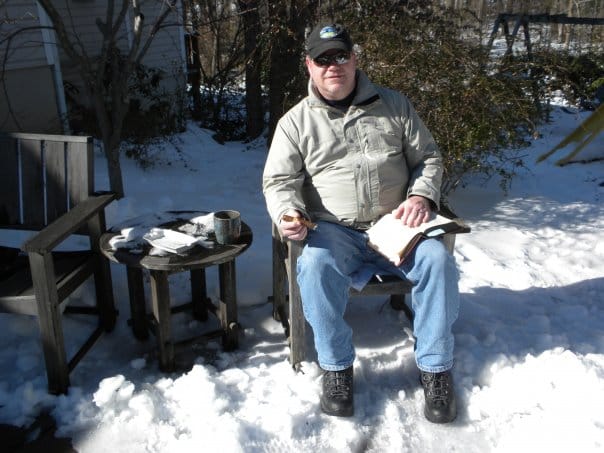 No. Of course it's not too cold
Thanks for letting me share!
Regards
Jim Watts
Apex, North Carolina