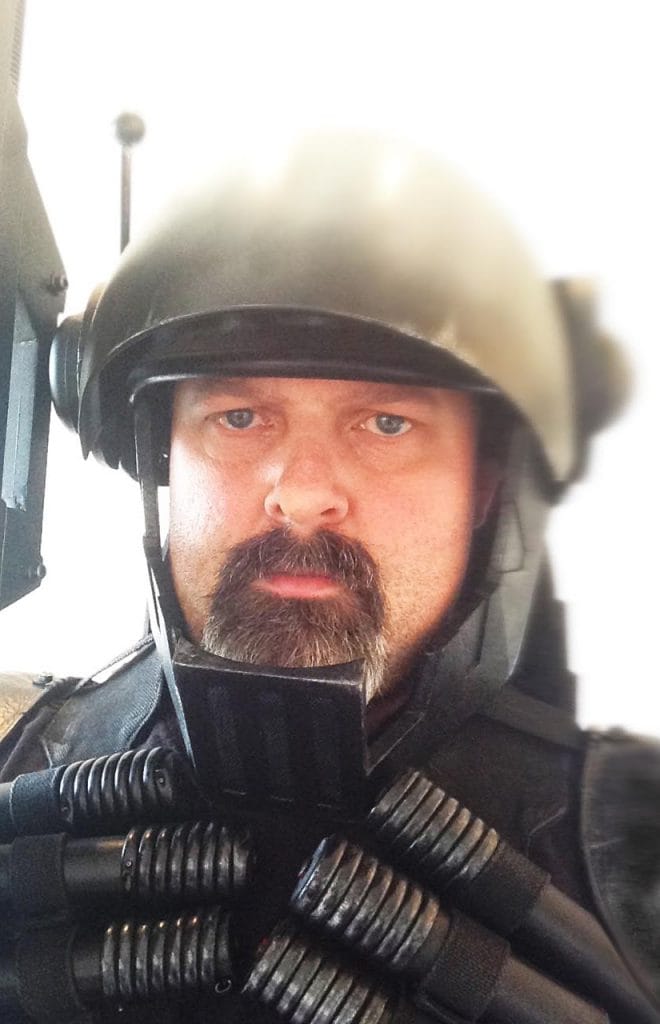 Jonathon reads my books. I swiped the below from his website here, where you can read the rest of the biography below:
This is a little background about my life and how I became a writer. I was born and brought up near Stockport, England. I grew up with science fiction, right from sitting on my Dad's knee watching Doctor Who starring Tom Baker in the seventies. I was a huge fan of Star Wars (I still have my collection) and also loved Blake's 7, Space 1999, Knight Rider, Star Trek… If it was vaguely sci-fi related, I watched it. I guess it's the complete fantasy that appealed to me. I would spend hours in my bedroom making Lego models of Airwolf or Daleks and acting out scenes with them.
In science fiction there are no boundaries to your imagination. You can create whole worlds, even galaxies, far, far away. I always loved a great sci-fi gadget, spacecraft or weapon; from a lightsaber to the drop-ship in Aliens, or a Martian tripod war machine. I used to make models of things that I liked out of cardboard cereal packets and loo rolls when I was younger and I guess that's where my model making career sprouted from. After studying Art & Design at school, I went on to complete a Foundation course in Art at Stockport College and then opted for a degree in Media Production.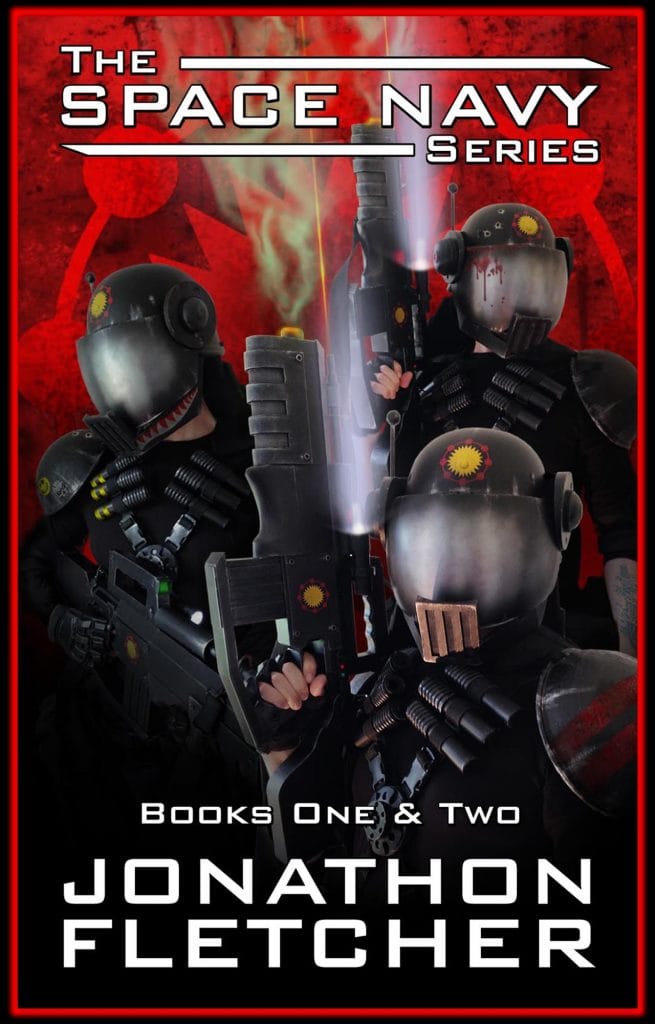 I've been working on the #SpaceNavy universe on and off since I started my degree (Media Production including Animation BA/Hons) in 1992 at the University of Northumbria in Newcastle-Upon-Tyne, U.K. I first started working on the story ideas for the Unity story arc when I was in my first year and I still have my big red sketch book with my original scrawled ideas and drawings inside. I would doodle the designs for spaceships, aliens, robots and so on. Some of those designs have even made it onto the covers of my books. I always knew I would do something with them, I just didn't know what at the time.
It was when I was undertaking the degree that I discovered a magical thing called a "film script". I didn't actually take the script writing course, but a lot of my best friends did and I picked up a great deal from them, especially Paul Bird and Mark Collins. I worked on several other student films, mostly creating sets, props and various effects. Then I decided that I wanted to make my own sci-fi epic, called "Unity"! . . .
…