Thanks to Mark, Adam and the rest of the staff at the Colchester Waterstones for having me there signing books today. Let's hope you sell of that pile Gabble! And thanks to those who turned up to buy books. I should also add a message to others entering the store: you can check out the books since I don't bite and I'm not going to drag you in like a Turkish market trader.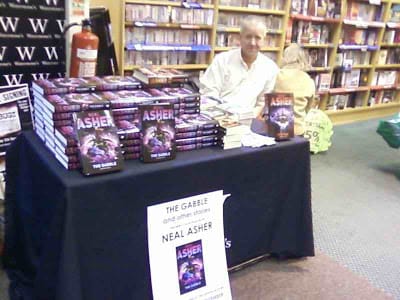 Two pictures here from Caroline's mobile phone since I forgot my camera.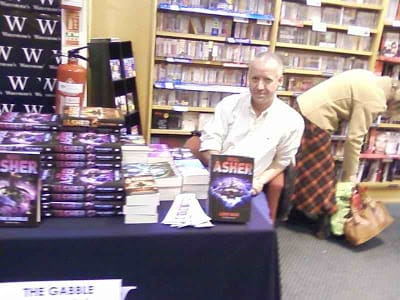 Thanks also to BHS Colchester for the slowest breakfast in recorded history.