Here are some obligatory shots of the garden here. The weeds were at shoulder height and after 3 days I pulled them all and dug over the soil. This shot is of the front garden restored to order and salad seeds planted: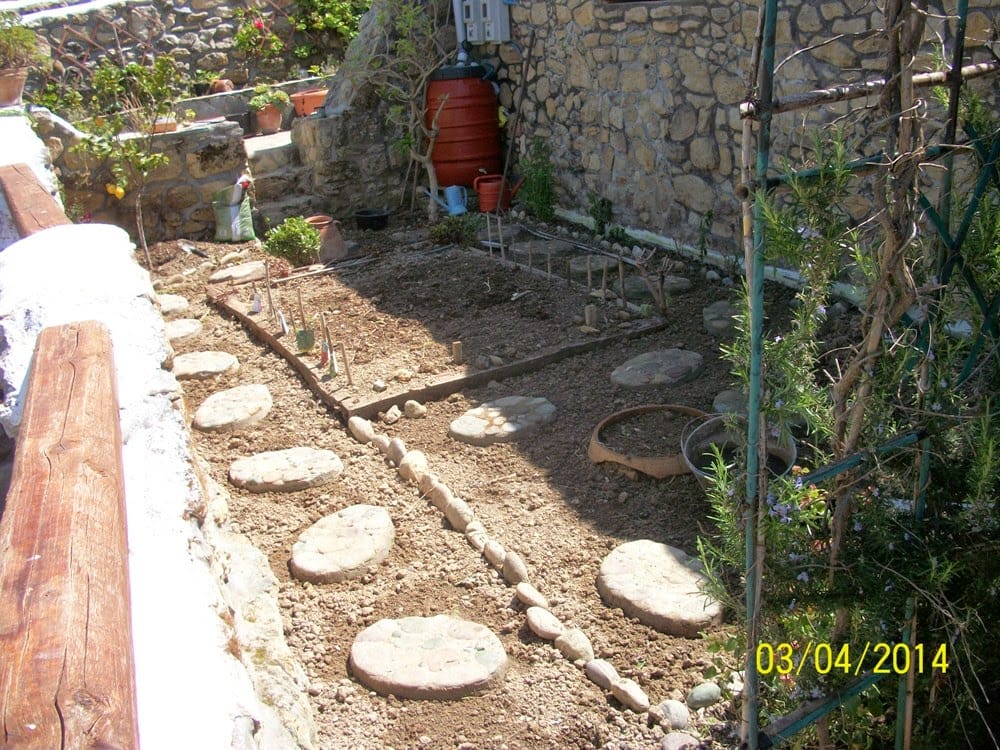 Here's a garden that runs up beside the path to the ruin behind my house. At this point I was halfway along it. The Ruin, incidentally, is a name that has stuck from the days when that was precisely what it was. It even has a sign saying so on the wall despite it now being a self-contained apartment.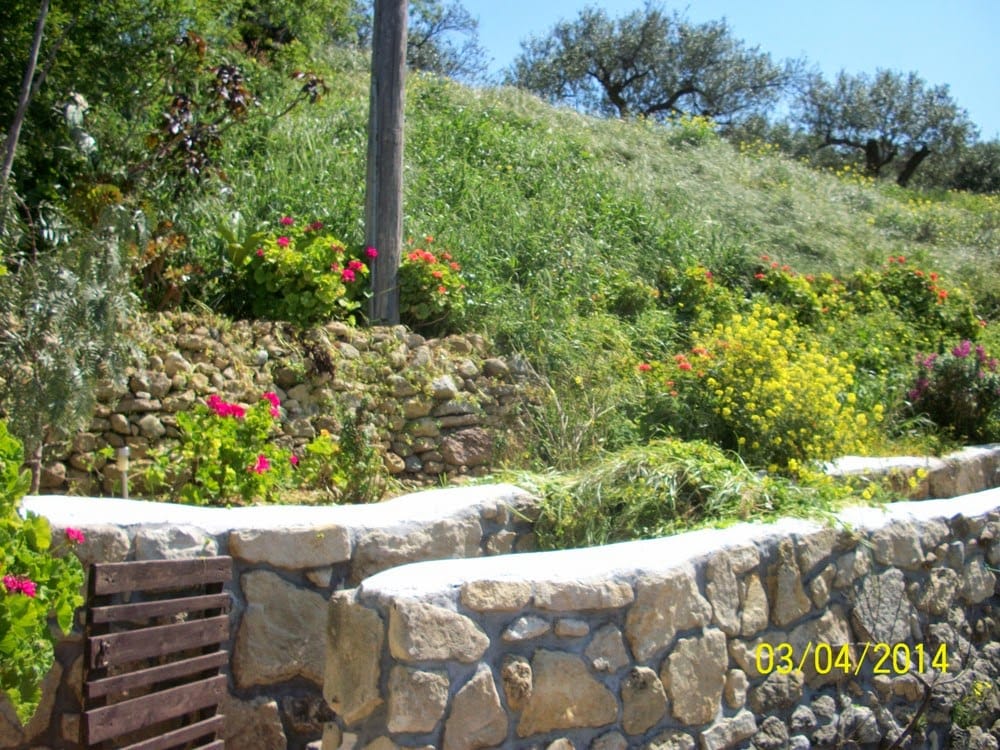 And here's a shot from the front of the house showing one of the 3 piles of weeds I pulled out. It's been very therapeutic exercise, as are the walks I've been going on, which I will get to anon.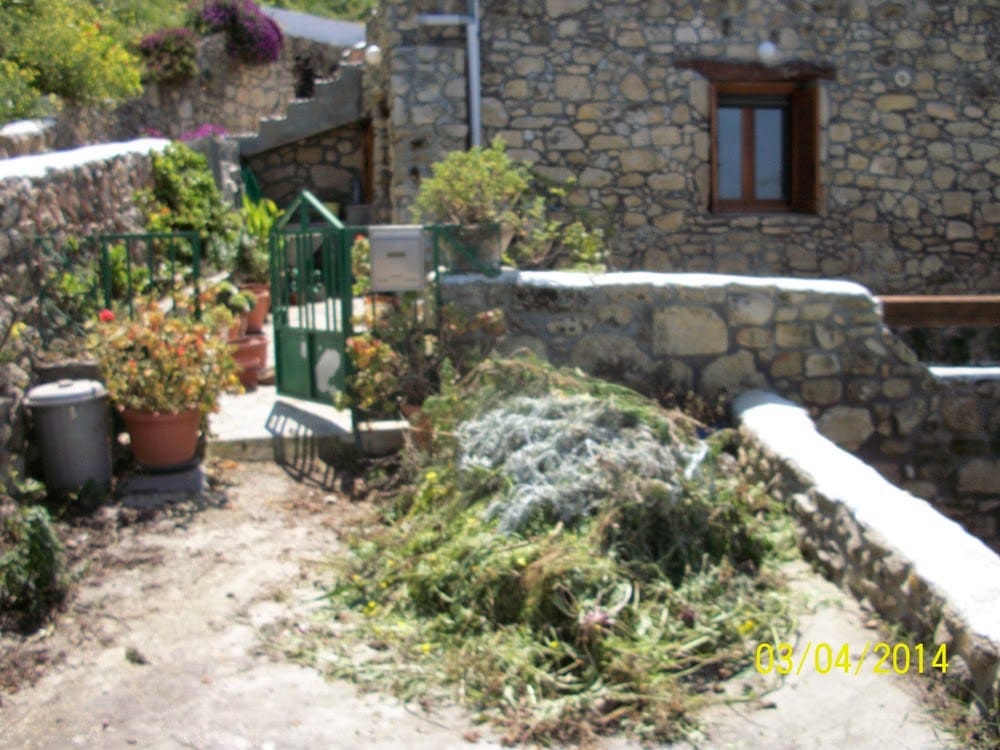 Oh, and I only came close to putting my hand on a scorpion twice.