This Wednesday's walk was Pervolakia Gorge (my map has it as Perivolakia, but everyone pronounces it the first way). This was a shorter walk and we were setting out later at 9.00 AM so it was going to be easier, right? It was much shorter than last week's walk so should have been a doddle, right? This was my thinking as we arrived at Kapsa monastery.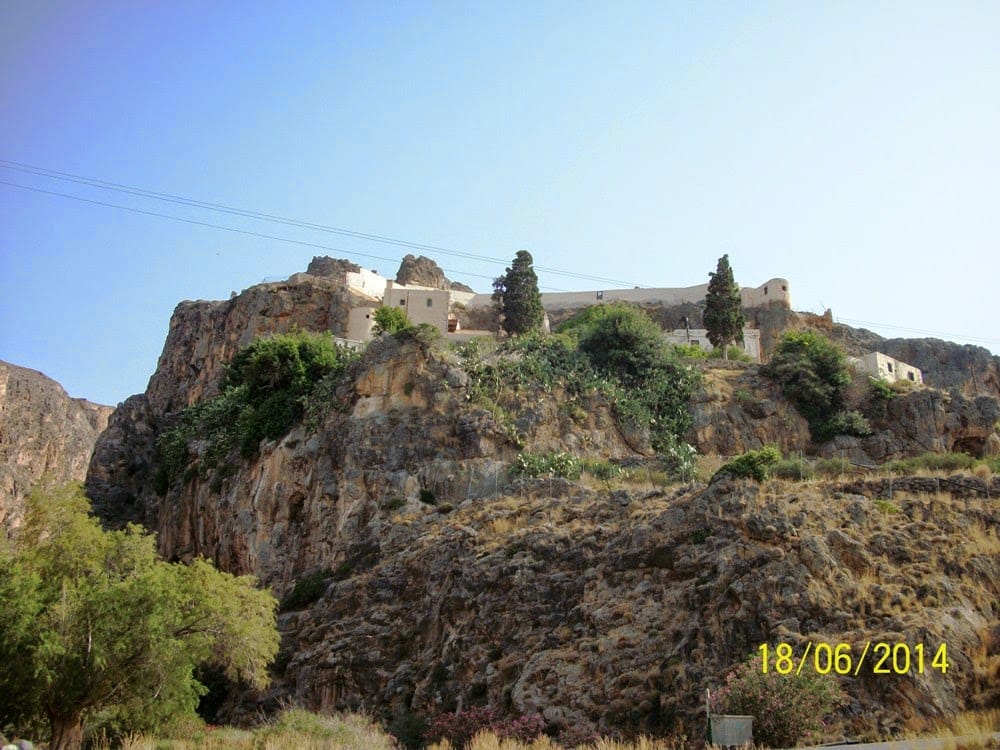 It was hot right from the start as Chris (The Rock Bar), Mark, Kostas and I set out (this picture is a later 'selfie' from Kostas).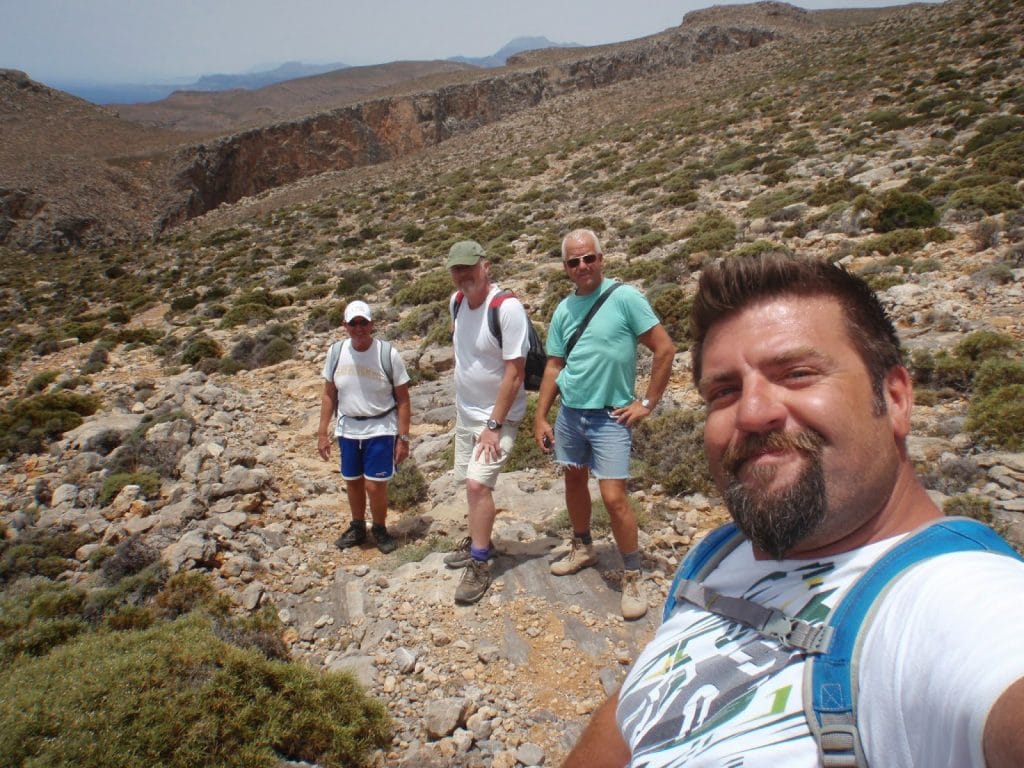 Consider walking up 3.5 miles of staircases, with some occasional easier bits where you aren't watching your own sweat drip on the rocks. About halfway up my T-shirt was dripping and this time I really did need the water I'd brought along. And most of this route was in the shade.

Kostas is a Greek guy who, later on during this walk, acquired the title 'Mad Dog' because, of course, only mad dogs and Englishmen go out in the midday sun. This name is appropriate in so many ways. It describes someone who climbs up mountain paths, which most people would find difficult simply walking, so he can rake them clear for his mountain bike. There were odd instances when Kostas got out of breath during this walk – I could tell because he occasionally stopped talking!
For those of you who might feel inclined to indulge in some of the ideas we discussed, like para-cycling or throwing yourself in a flight suit off of a Pervolakia cliff and leaving you mark there, probably as a splatter on another cliff, Kostas can be found here, the apartments he runs below.