26/8/2014
So, this morning I worked through another 50 pages of Factory Station Room 101. I found this easy going because there were large sections that I had enjoyed writing and, consequently, felt no need to alter much. Of course it being the dictum that on the editorial front one must kill ones babies you'd think I should attack these sections more, or that later editorial input would see them getting chopped up. This is not the case, because that dictum is crap.
This afternoon I went down to Makrigialos beach and, feeling slightly knackered, decided to forgo my usual 'big swim'. Instead, I kayaked for a few miles, much of it against strong wind. This left me feeling even more knackered (duh!). After a coffee and a fruit juice I had a beer, didn't enjoy it much. I ate something, tried another beer, and ended up tipping half of that into the flowerbed. At this point I realised (partly due to being knackered) I was jaded with all this – had hit a point of ennui. I packed up my stuff, headed home, dozed on the sofa then woke feeling refreshed. Next, I did some tidying up in the garden, then in the house, and now the washing machine is on. All these chores I enjoyed more than my time down at the beach today.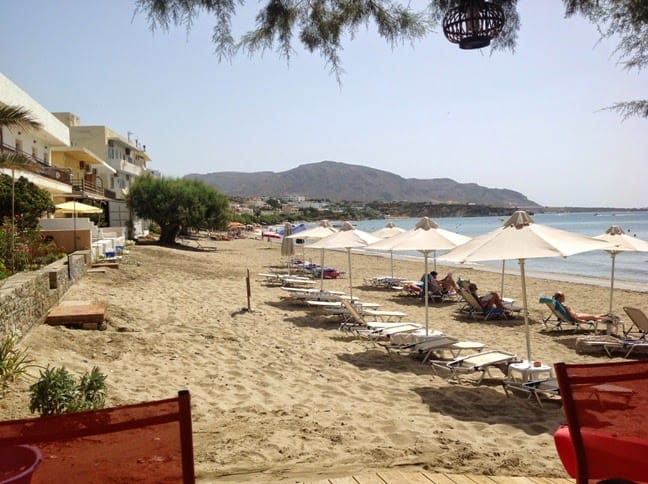 Here then is a truth many expats discover, usually a little while after burning their boats by selling their house in England, buying or renting here, and simply not having the cash to go back. Holidays are fun, but turn your entire life into a holiday and it soon starts to get boring. Unless you're and alcoholic, or become one, booze has its limitations. Very few people will find interesting a career move into lying in the sun. In my case, half an hour on a sun bed is about my limit before I want to do something else – the only time I'll stay longer is if I read something or fall asleep. Really, doing nothing stinks.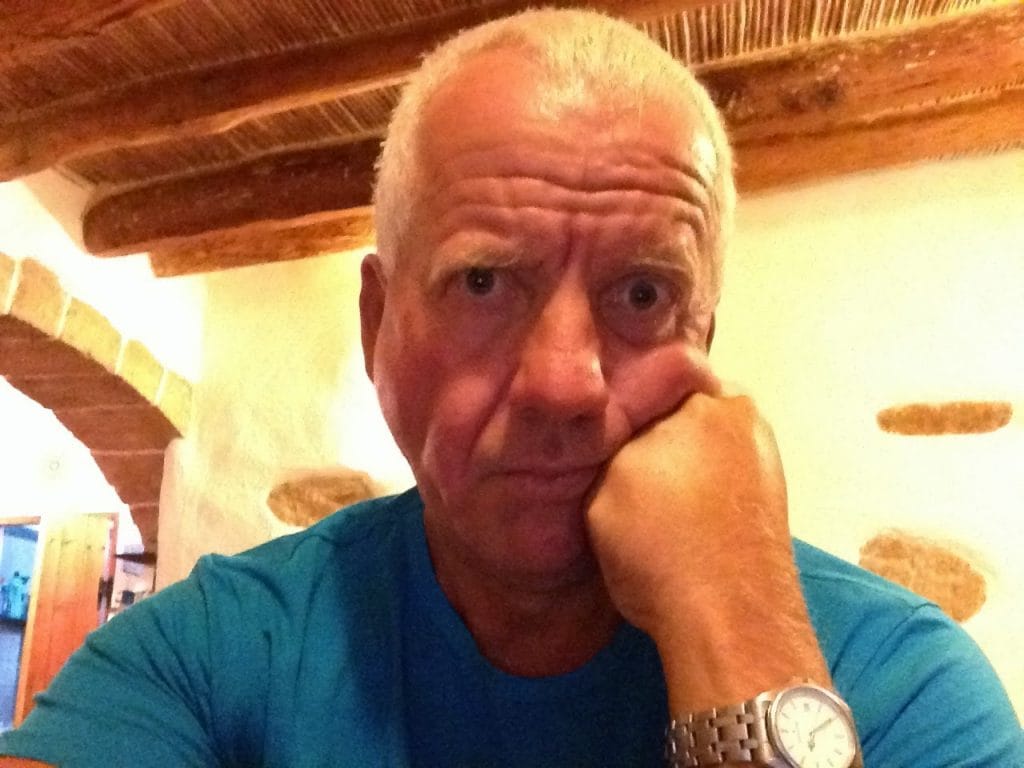 Luckily for me, or rather by design, I go back to England for half the year. I can work wherever I can recharge a laptop. I have a garden here and a fascination for growing stuff. I walk, kayak and swim. In fact, it is only this year that I've ever found myself getting bored. I guess that's because I now have large chunks of time to spare – those a wife once occupied. But I'm in kick myself up the arse mode at the moment, and this feeling of boredom stops right now.
This is why the next blog post will be about snake skin…