There's quite a bit on the news about a hose pipe ban in the East of England and I cannot help but note how the elephant in the room is being ignored (or, read
The Departure
).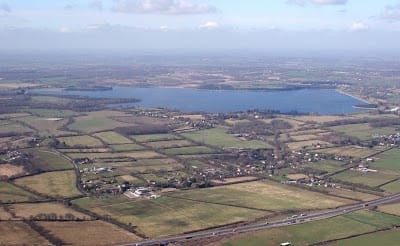 Over just the last 20 years I've seen our local town of Maldon expand hugely, acquiring a suburban belt half a mile thick with its superstores, roads and other facilities. This is just one example of what has been happening across large swathes of this country yet, I don't recollect hearing much about reservoirs being dug (though we do get nimby-ism resulting in this).
We must also remember how people's habits have changed since the middle of the last century when the weekly bath, shared by the family, was common. How many showers are pouring every day now, how many washing machines and dish washers churning, how many flush toilets operating? Consider how much water one person now uses each day, which can range from 50 to 150 litres, and multiply that by millions. And consider that the population of London alone is getting on for 8 million.
Another question to ask is where does the rain we do get go? With so much ground now covered with concrete and tarmac it runs off, into drains then into rivers and out to sea. This is also the cause of many of the floods the media have been getting hysterical about in recent years. You may see some old town or village getting submerged, but don't just blame the weather, blame the housing estates and cities upstream preventing water soaking away and thus passing the buck downstream. Put a waterproof layer over the land and water runs off quickly and, surprise surprise, the land dries up.
Yes, we have had a couple of dry winters, but they are not the main problem. The problem is infrastructure failing to keep up; infrastructure right at the limit where it fails under just a little extra strain. And of course, it's the population, stupid.