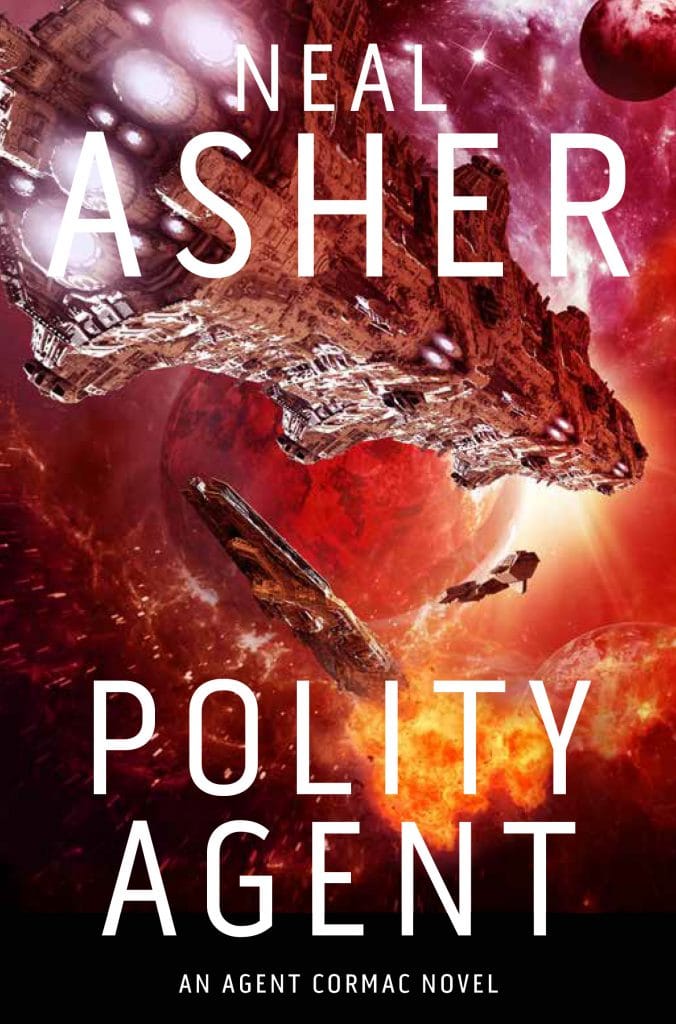 POLITY AGENT Available from Amazon in hardback, trade paperback, mass-market paperbackand kindle. Also from the Book Depository (free international shipping).
'Polity Agent' satisfies on a number of levels, from the monsterama aspects that Asher's readers expect to the open-and-closed ending of the novel. More entries in this series are certain to come, and that's great news for those of us who enjoyed the first four. If you've not started, you're not that far behind yet. Well, light-years and centuries, to be sure. But just step through the runcible gate that is 'Gridlinked' and you're here. There. In Asher's universe. Be warned: here be monsters. But also, like Orlandine and Cormac, great characters as well. -- Rick Kleffel
He's got a fantastic eye for monsters, writes turbo-charged battle sequences, and can describe cosmic events and alien landscapes with an edge of evocative beauty -- Saxon Bullock (SFX)
From 800 years in the future, a runcible gate is opened into the Polity and those coming through it have been sent specially to take the alien 'Maker' back to its home civilization in the Small Magellanic cloud. Once these refugees are safely through, the gate itself is rapidly shut down - because something alien is pursuing them. The gate is then dumped into a nearby sun. From those refugees who get through, agent Cormac learns that the Maker civilization has been destroyed by pernicious virus known as the Jain technology. This, of course, raised questions: why was Dragon, a massive biocontruct of the Makers, really sent to the Polity; why did a Jain node suddenly end up in the hands of someone who could do the most damage with it? Meanwhile an entity called the Legate is distributing pernicious Jain nodes ...and a renegade attack ship, The King of Hearts, has encountered something very nasty outside the Polity itself.
Published:
6th October 2006
Publisher:
Tor
Cover Artists:
Genres:
Foreign and old covers: