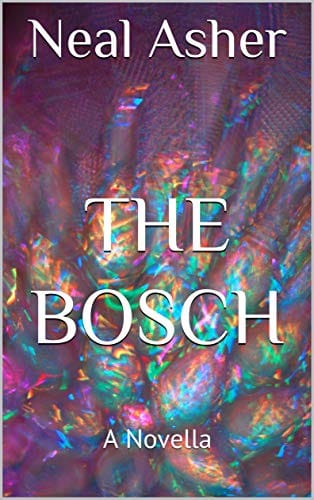 The Bosch is a short novella of 21,000 words, written after nightmares about a far future biotech world and subsequently leafing through a Hieronymus Bosch art book.
Set in a far future after the Polity of my books has passed into history, The Bosch tells the story of how, when your biotechnology is sufficiently advanced, you can create the monsters others only imagined. When you are the ruler of a world, based on such tech, and have lived for thousands of years, perhaps you have become numb to mere human concerns. But a crime has been committed and restitution must be made, by raising the Bosch.
Reviews:
Terence Blake

on

Xeno Swarm

wrote:
Excerpt:

The novella's story is one of beauty, sex, love, and violence (in fact mostly violence), and the sense of wonder that far future world-building provides, when done well. It is full of ideas, embedded in striking images and teaseful twists.